Realtor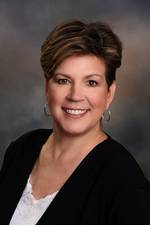 Contact Information
Office Phone:
515-957-1070
Email:
alicia@friedrich-realty.com
About Me
Professional Accomplishments
My Mission
From first time home owners to seniors, each and every client has a story and a goal. It is my mission to understand the uniqueness of each client and their situation, then based on those goals combined with my experience, research and insight, develop an exclusive game plan. This plan will be created not only to attain those needs and desired results, but ideally to exceed all initial expectations.
Areas of Service
My approach
It is my belief that working smart is critical in order to attain the results that I strive to provide my clients. Communication and detailed preparation are critical parts of successful action plan. After expectations are determined, the stage must be set in order to maximize results. Time is truly of the essence whether buying or selling, Being well prepared will not only increase the likeliness of attaining desired results but will ultimately save time and reduce needless stress in the process
Real Estate Specialization
Growing up on a working farm in Iowa, combined with decades of marketing real estate through out the Washington, DC metropolitan area it became clear to me that although contrasting on the surface; those two unlikely worlds are are unbelievably similar. Quality service requires diligence, good work ethic, great communication and an insightful vision. With over 30+ years of helping people realize their dreams, I don't rest on my laurels because every client and their process is unique. I love that aspect about working with people and real estate. I am passionate about what I do; which is to help individuals through a potentially stressful time-realize the best outcome possible.